In the first place –
Man
comfortable and safe workplace; friendly atmosphere;
commitment, communication and cooperation, honest and full exchange of information, mutual respect;
equal opportunities for employment, promotion, development and improvement;
care for common material goods and cost optimization;
First of all -
responsibility
Shareholders - open information policy and acting in accordance with the Company's Articles of Association;
Customers - emphasis on high-quality services, satisfaction and strengthening of customer confidence in EPK;
Business partners - transparent relations based on respect, honesty and professionalism;
Competition - compliance with the principles of fair competition;
Local community - support and commitment to the interests of the community, building lasting relationships;
Ecology - responsibility for the natural environment.
Above all -
quality and development
We provide services with commitment, taking care to provide high quality, we meet all obligations given to the client. We are looking for new development opportunities, striving for a constant growth of the Company's value as well as ensuring security and financial stability.
Corporate
Social Responsibility
As one of the largest design and engineering companies in Poland, we are aware of the role in the surrounding community. We want us to be perceived as a socially responsible company. In our activities we are guided by the strategy of corporate social responsibility, and our activities are directed to the groups indicated in the strategy.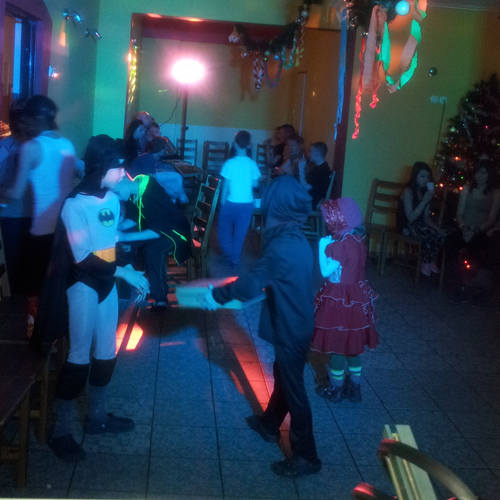 Educational and care institution
For seventeen years, our company has been taking care of an educational and care institution, which has changed its face several times during this time, adapting to the regulations and the changing world. Currently, the Shared Services Center manages a care and educational institution divided into three apartments, in which - under the care of educators - there are "little families", i.e. children from 5 to 18 years of age. Traditionally, we are organizing a Christmas Eve dinner for kids and we play the role of the Holy Child. Every year in January we organize a Pizza Festival, when everyone has a pizza just for themselves! We set a table for the Easter breakfast and take care of the symbolic Bunny. We are with kids during their communion ceremonies and during summer trips. We try to ensure that every student gets something colored to the school backpack in September.
My community center
We support the Foundation of Polish Families St. John Paul II in the implementation of the program, prepared for children with problems at home, school, peer group, affected by poverty, as well as causing educational problems. The activities are directed to children and youth from Świętochłowice, struggling with a difficult life situation. This project supports young people discriminated against in social life. It is an initiative under which, among others, day support facility was organized. The activities of the Community Center focus on the development of key competences, i.e. mathematical and technical skills, as well as cultural awareness and expression. It also works to develop language competences. Participants get the opportunity to develop on many levels and learn new, interesting ways to spend time. In addition to stationary classes, they participate in trips and events, and for the most active and engaged people there is the possibility to get a holiday trip.
Concert "Children for Children"
For several years, every year, we participate in the concert 'Children for Children', held in the Hall of Parnassos in the Silesian Library. For the concert on the occasion of the International Children's Day, there are groups of children from orphanages, nurseries and social centers from Katowice invited. The organizers are Association of Artistic and Educational Focuses "Amadeusz" and "The Silesian Library".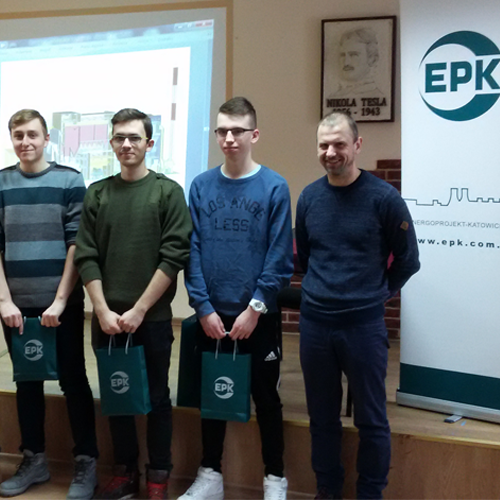 Partner of Complex of Technology and Secondary Schools no. 3 in Chorzów Batory
In 2015 we have signed a partnership agreement on cooperation of the Schools and our Office. The aim was to support vocational education of students, give scholarships to students with outstanding achievements, as well as to enable them to get experience while working in teams supporting our Company. In a series of meetings for students from classes of electrical, mechatronics and IT profile, we run multimedia lectures on, among others, power generation issues.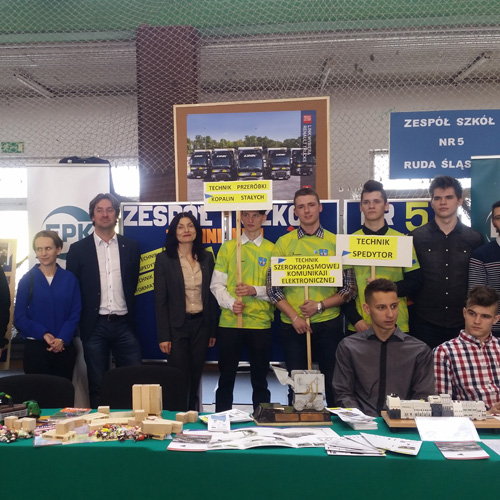 School Complex No. 3 in Ruda Śląska
In 2018, we signed a cooperation agreement with School Complex No. 3 in Ruda Śląska.
The subject of the contract is to support vocational training of students, as well as to fund a scholarship for outstanding students. As part of the cooperation, EPK offers students internships, an opportunity to learn about the specifics of working in an engineering and design office, as well as a number of lectures, presentations and workshops in the field of vocational subjects, as well as soft skills and socio-cultural development.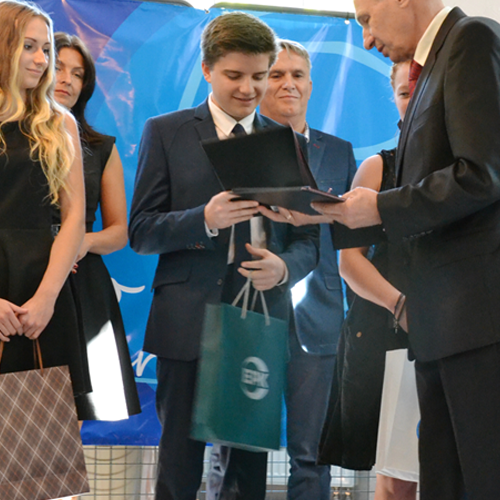 Partner of the Domestic Power Competition
Since many years our office have been supporting the Competition organized by FENIX Association from Zabrze, it is one of the sponsors of awards for its finalists. The most important premise of the Competition's Organizers is to promote and support the talented youth (at the age of 16 to 23) with exploratory passions thinking creatively and unorthodoxly.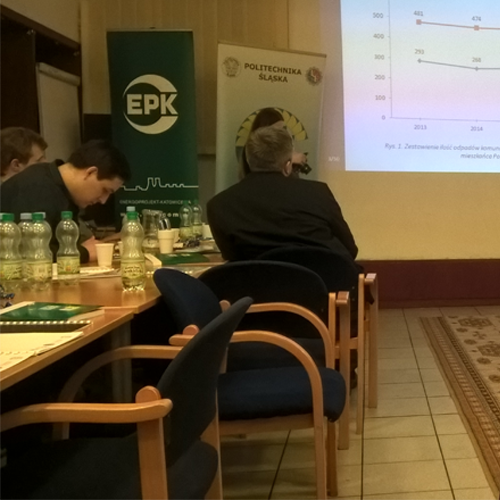 Partner of the Students Research Circle Conference of the Silesian University of Technology "New Power Industry Horizons"
The aim of our participation in symposiums is to promote our Office among students of post-middle schools of specialized schools and students and graduates whose current or future education and skills correspond with current or future employment needs of EPK. The students and graduates, representatives of companies, as well as professors, Doctors of Science and graduate trainees of the Faculty of Energy and Environmental Engineering participate in "New Power Industry Horizons", where they share their knowledge and experience with the listeners.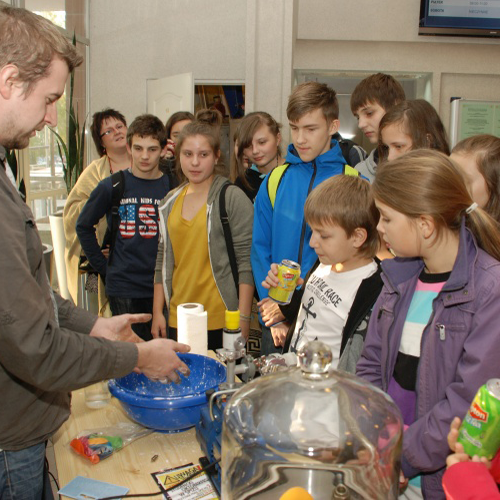 Partner of the Silesian Night of Scientists
Since years – in the last Friday of September – we are a partner of the Night of Scientists organized by the Silesian University of Technology. During the night full of attractions in Gliwice, Katowice and Rybnik, each person, regardless of the age, may participate in scientific event. During the "nightly meetings", the lecturers, shows, readings, exhibitions and competitions take place. Science does not have to be boring. In order to be convinced about it, each person may become a scientist.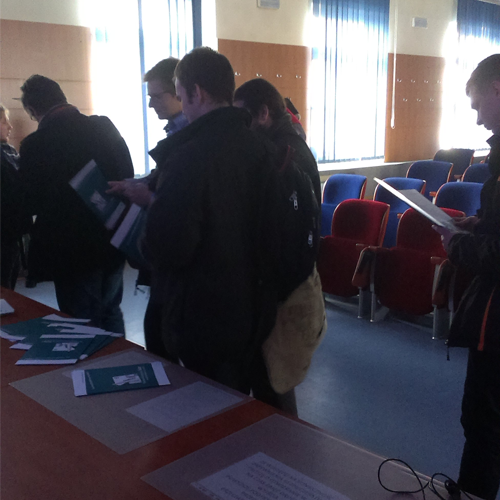 Cooperation with the Silesian University of Technology
We cooperate also with the Silesian University of Technology – Faculty of Computer Science and Civil Engineering – by arranging meetings with the students, on which we conduct lectures in Polish and English languages. At the same time we familiarize the participants with informative brochures of our company, answer the questions regarding work experience, student internships and possible future work and the company itself.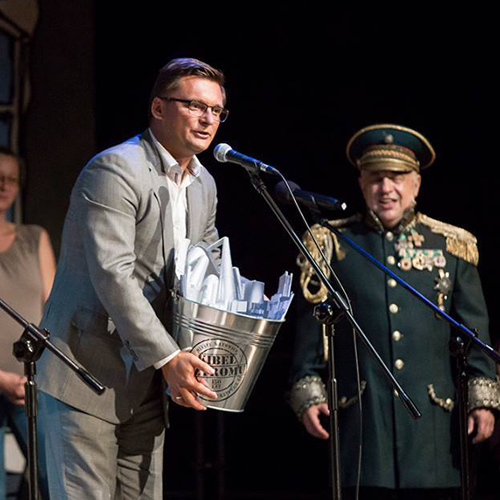 Korez Theatre
The Theatre of Mirosław Neinert in Katowice is an institution which is close to our heart. The stage of KOREZ Theatre is not only used for  performances but also photographic exhibitions, literary meetings and screenings. The Theatre is a co-organizer of Summer Theatrical Gardens in Katowice. There is also a gallery displaying the exhibitions of the painters, graphic designers and photographers.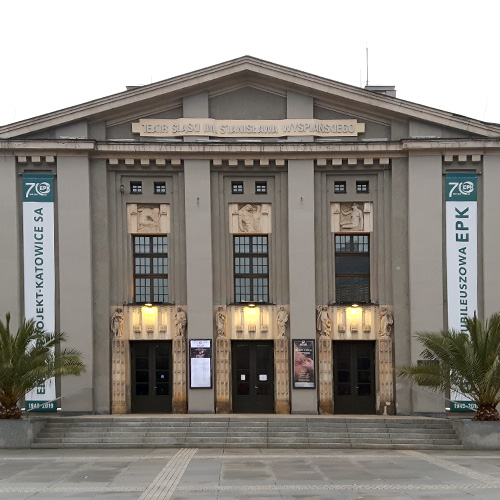 The Silesian Theatre
The Silesian Theatre of St. Wyspiański in Katowice is also our friend. The theatre is the largest dramatist stage in Upper Silesia. Assuming that the theatre from its nature is a realm synthetizing the art, the artistic offer of the Silesian Theatre is extended  by literary meetings, presentations of the plastic arts and music. In two galleries organized in foyer of the Main Stage and the Chamber Stage, the plastic arts exhibitions on theatrical topics are presented. The exposed the theatrical and literary threads in the creativity of Jerzy Duda-Gracz, Maciej Bieniasz, Zygmunt Brachmański, Henryk Wańka, Adam Myjak, Roman Kalarus, Tadeusz Siara, Günter Grass, Stanisław Mazus, Roman Maciuszkiewicz and many other. The stage of Katowice is supported by Silesian entrepreneurs. ENERGOPROJEKT-KATOWICE SA is among them, and the President of the Board – Łukasz Grela – is the Member of the Patronage. The Patronage offers help (not only financial), it constitutes support for all artistic projects, the budget of which does not allow the implementation..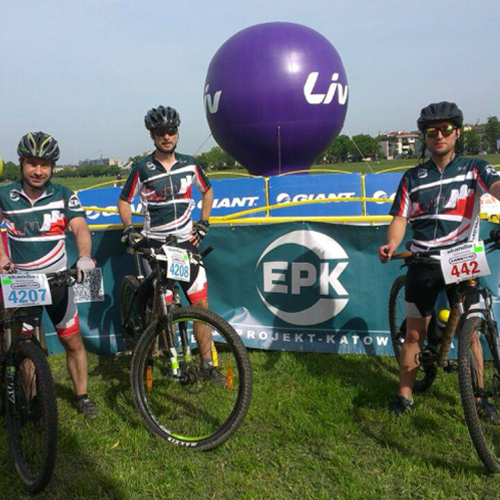 The Partner of MTB Bike Rides
Every year we participate in MTB bike rides – TAURON CUP in Kraków. The championship takes place within all-Polish cycle "SKANDIA MARATON LANGTEAM".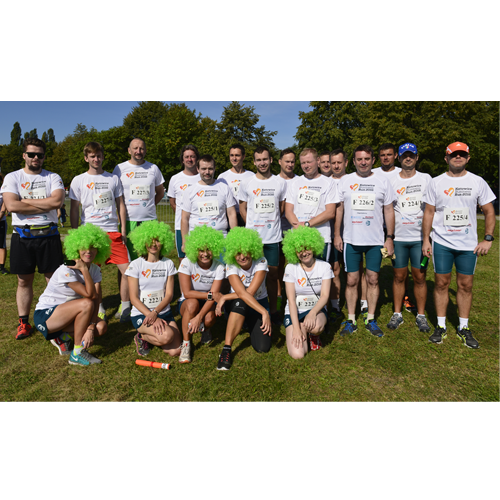 Partner of Katowice Business Run
Every year we start in a charity run in favor of the Foundation "Jaśka Meli Poza Horyzonty". The participants support the actions of the Foundation, which every day helps the persons after amputations. Since last year we have been co-organizing the event in Katowice.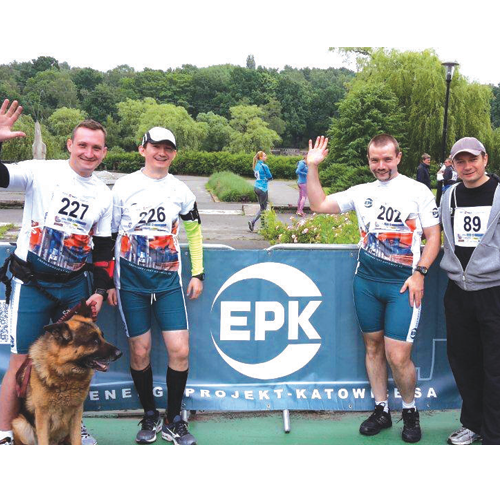 Partner of Power Engineers Run
Our office is one of the partners of the Polish Power Engineers Champions in the run of 10km. The Skawiński run is a cyclical run event organized since 2002. The program of the event includes: the Main Run – distance: 10 km, rollerblades run – distance: 9 km and run for kids and youth. The Polish Power Engineers Championship takes place within the Main Run.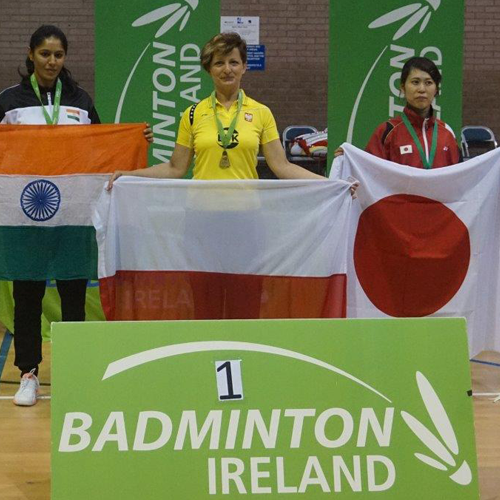 Katarzyna Ziębik
Polish National Team Representative in parabadminton. She won gold in Northern Ireland, becoming the country's international parabadminton champion in category SL3 in 2016. Category SL3 is that players play in the middle of the court due to their level of disability. Katarzyna's most important sports goal are the Tokyo 2020 Paralympic Games.
Charity
We engage in local charity campaigns, competitions in kindergartens, schools, and sports clubs. We help in the implementation of their own passions.
Cooperation with Foundations
Foundation Primus Dzieciom – Spełniamy Dziecięce Marzenia (Primus for Children - We Meet the Children's Dreams), "Nasze Zdrowie" ("Our Health"), "Homo-Homini" and "Zdążyć z pomocą" ("Help on Time"), "Alivia", "Tauron" Fankomitywa, Ars Magna. We systematically pass on computer equipment to primary schools and kindergartens.
A list of all institutions, which we have supported:
Bezpieczny Dom (Safe Home), Caritas Poland, Centrum Sztuki Filmowej (Film Art Center), Chcę Słyszeć (I want to hear), Donation to Noble Box, Foundation Alivia, Foundation Ars Magna, Foundation Funkomitywa, Foundation Gaius at PGE GiEK SA Bełchatów, Foundation Jupiter, Foundation Korczak, Foundation Pomóż i Ty (You also can help), Foundation Słoneczko (Sunshine), Foundation Tauron, Połaniec Education Support Foundation, Foundation Zwierze nie jest rzeczą (Animal is not a thing), Mountain Club, Energy Competition, Foundation Our Silesia, Silesian Opera, Parish of the Roman Catholic Church St. Joseph in Katowice, Parish of the Blessed Virgin Mary and St. Bartholomew in Piekary Śląskie, PCK, Sanktuarium Relikwii Drzewa Krzyża Świętego in Kielce (Sanctuary in Kielce), Silesiathletics, Nursing – Caring Association "Z Ufnością w Trzecie Tysiąclecie" ("With confidence in the Third Millennium"), Association for the Development and Support of Children, Silesian Night of Scientists of Silesian University of Technology, Korez Theatre, Complex of Special Schools in Sosnowiec, Complex of Sports Schools in Myslowice, School of Technology and Economics in Radzionków.